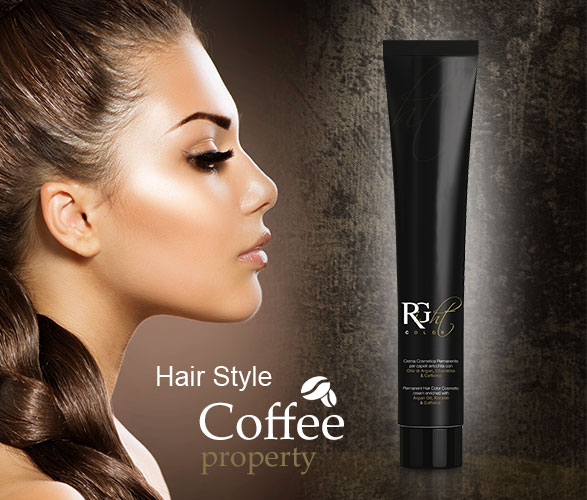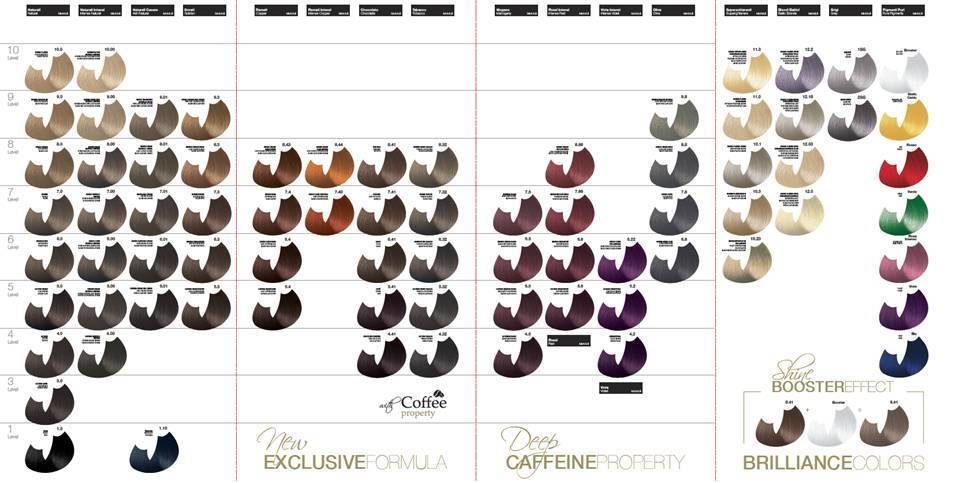 Right Color PERMANENT HAIR COLOR COSMETIC CREAM
enriched with argan oil, keratin & caffeine
An extraordinary and innovative coloring treatment enriched with natural ingredients, such as argan oil, keratin and caffeine that allow you to get vibrant colors and wonderful lighting effects. RIGHT COLOR range offers many shades which guarantee the complete coverage of white hair, thanks to the high quality pigments. Low ammonia level and a unique formulation, based on selected ingredients, make RIGHT COLOR color cream delicate for hair and scalp, yet easy to mix with peroxide.
Special liquid pigments that can be used as direct, semi-permanent colors or as permanent oxidation colors. Ideal for coloring, shading, toning and revitalizing your hair.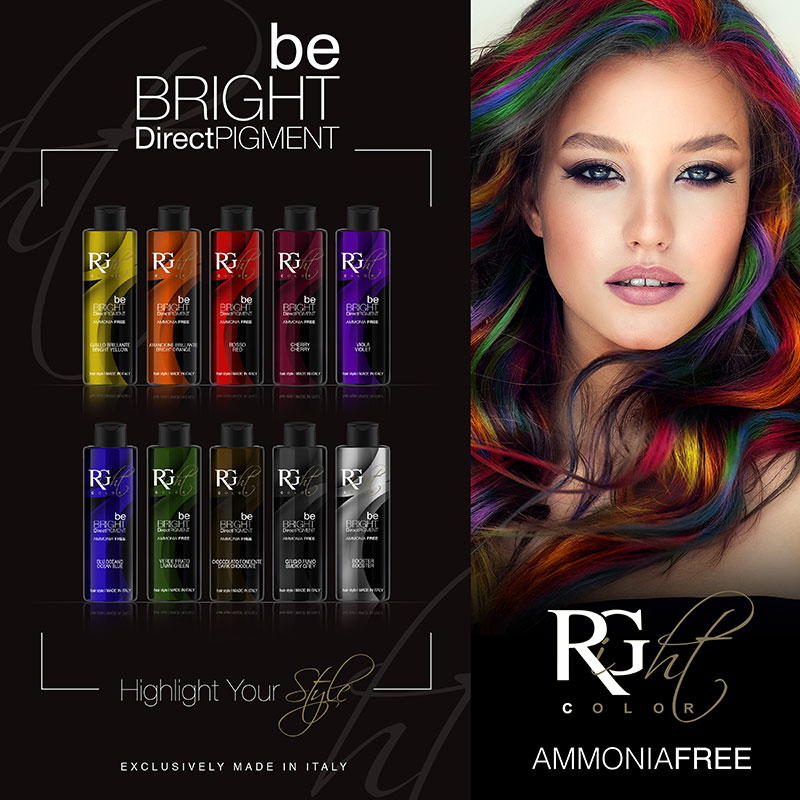 RIGHT COLOR DEVELOPER
5/10/20/30/40 VOL
Creamy oxidizing developer which releases oxygen gradually, allowing a perfect color fixing. It's a extremely reliable stabilized emulsion, putting the professionals in the best working conditions.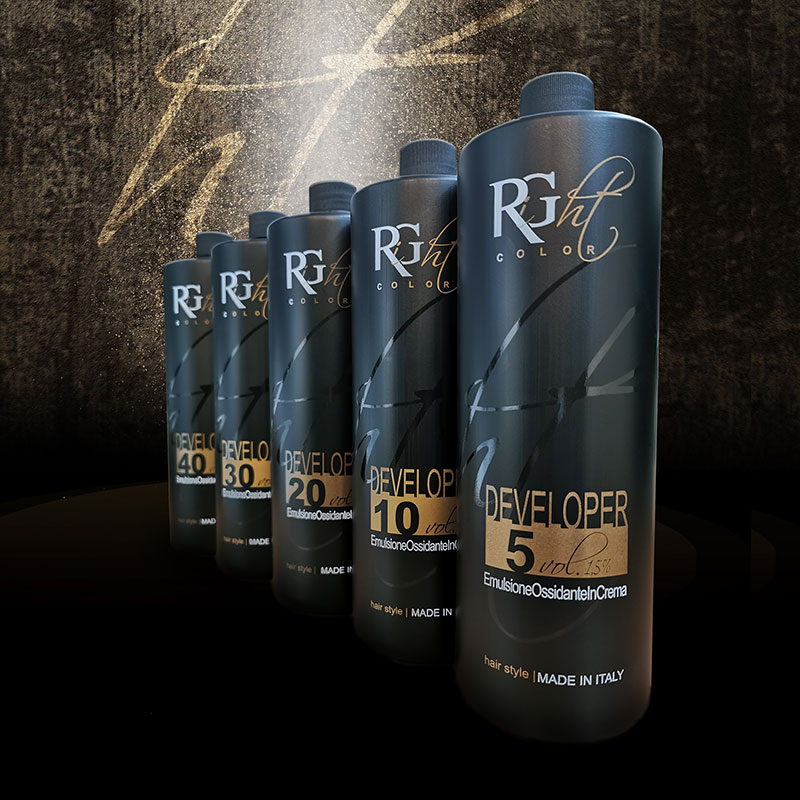 Right Color BLUE BLEACH DECOLOR
Blue non-volatile granular bleaching powder, that allows you to bleach your hair up to seven tones. It is an extremely innovative product that, thanks to its fast and effective action, whitens during the bleaching, removing yellow shades. Furthermore, its non-volatile formula avoids the inhalation, protecting professionals' health. Mixed with oxidizing cream, RIGHT COLOR Blue Bleach Decolor fast becomes a perfectly homogeneous mixture that does not disperse in the environment for a safe place to work, without irritations from powders.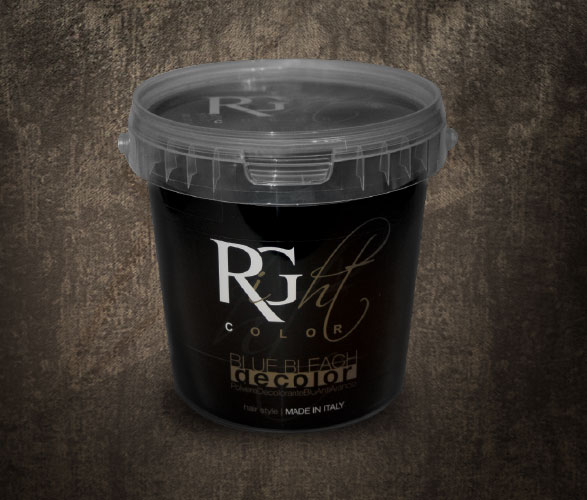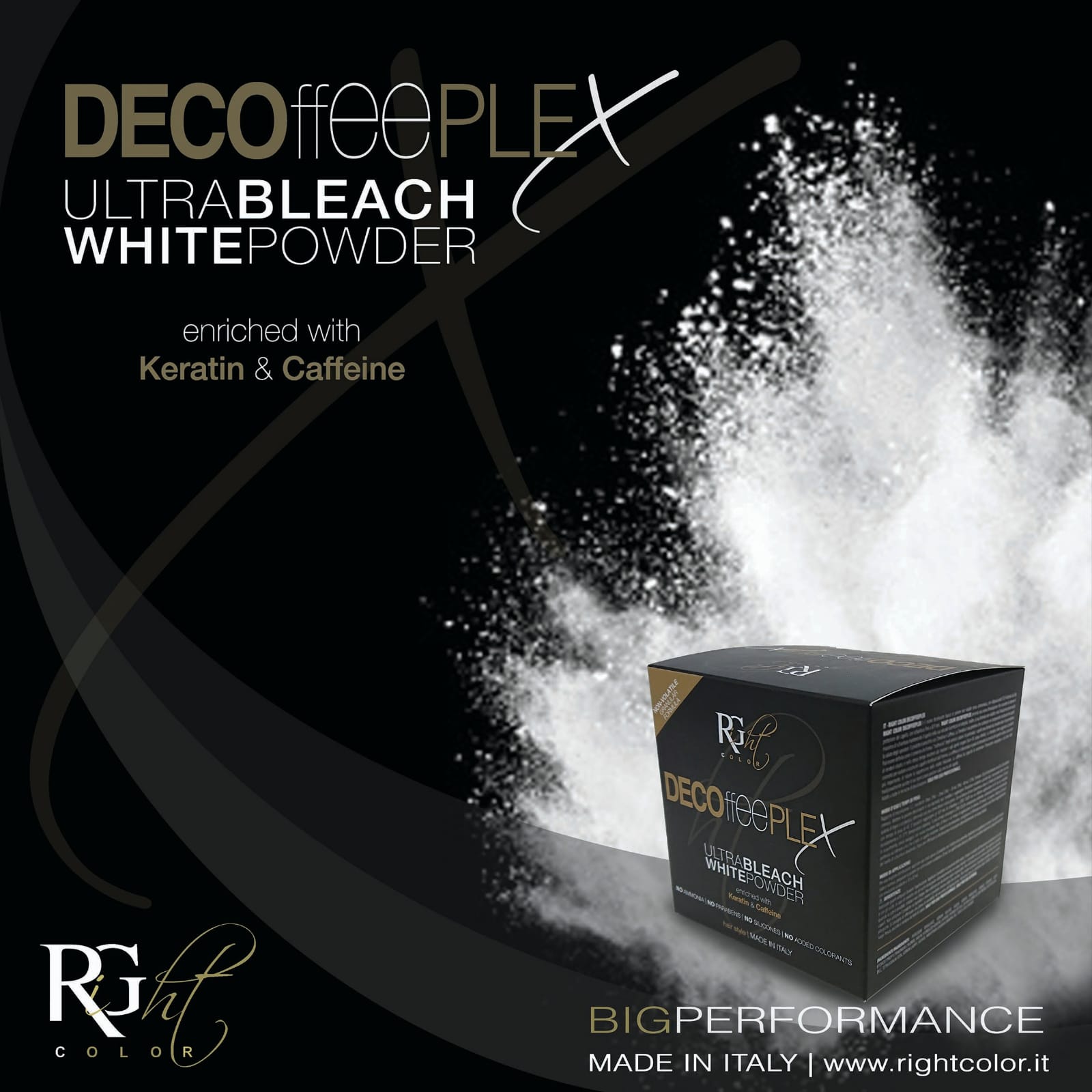 New non-volatile white bleach powder, ammonia free, with ß-D-Fructose oligosaccharides, which provide high protection of the hair. It has been developed to bleach the hair up to 8/9 tones. RIGHT COLOR DECOFFEEPLEX's new formulation allows to obtain the maximum lightening, while keeping the hair in its natural shine and integrity. Furthermore, its non-volatile formula avoids the inhalation, protecting the health of the hairdressers. The product is enriched with keratin and caffeine. Keratin is a protein, a structural component of hair, which can be defined as the cement that forms the "bricks" of the cutaneous appendages. In particular, the hair is made of hard keratins that make it elastic but resistant to traction and to exogenous agents (like UV light or hydrolysis water) at one and the same time. Keratin is added to cosmetic products to help rebuilding hair and strengthening it from within. Caffeine has been proved to stimulate hair growth in vitro and, more importantly, to reduce suppression of follicular vitality. This component has the capacity to increase blood flow, stimulating hair growth. Suitable for all bleaching techniques.
PERMANENT AND NEUTRALISING
Right Color HAIR PERMANENT
Patented formula for difficult and resistant hair, our "n°0" has been formulated with rice proteins, to ensure an optimal result without ruining the hair.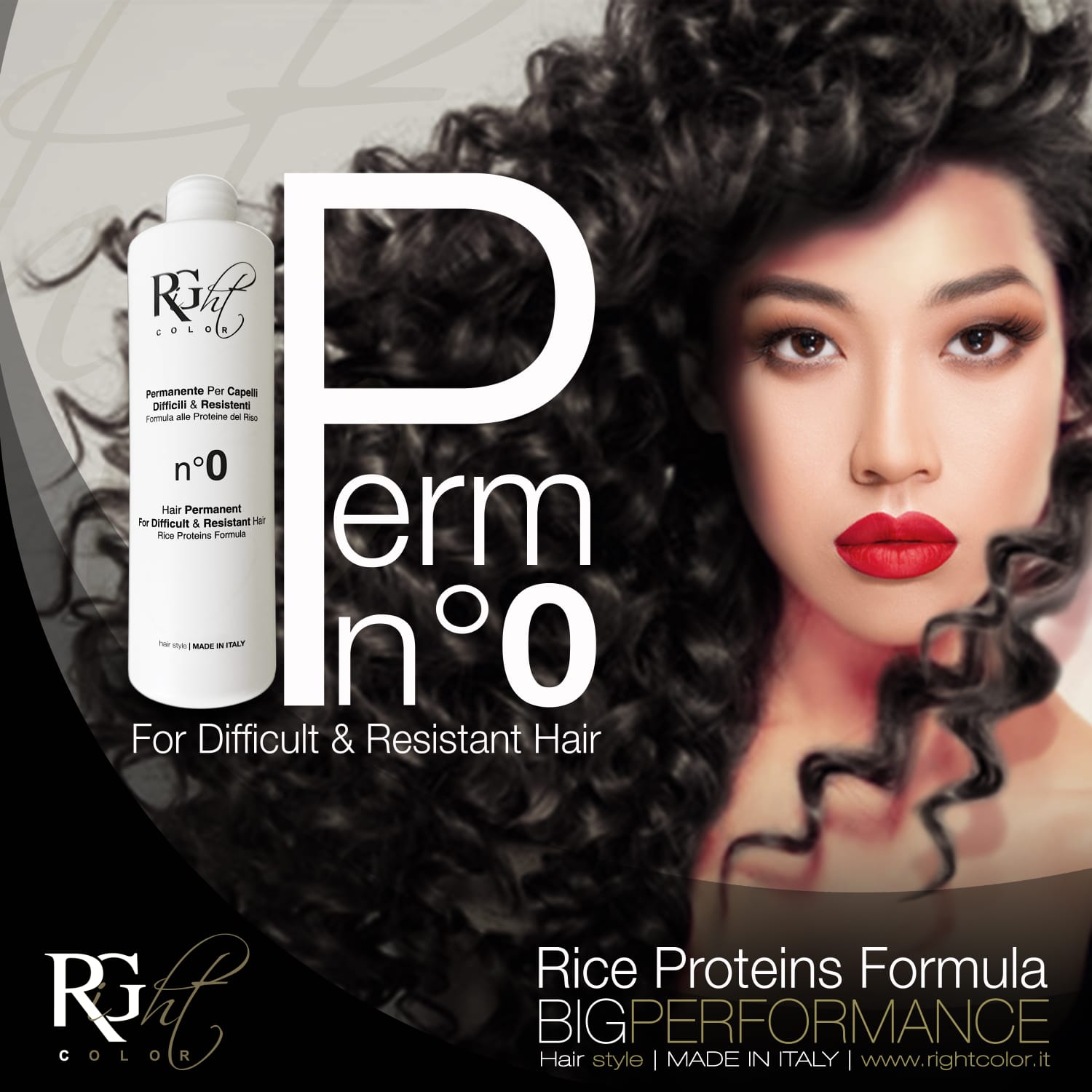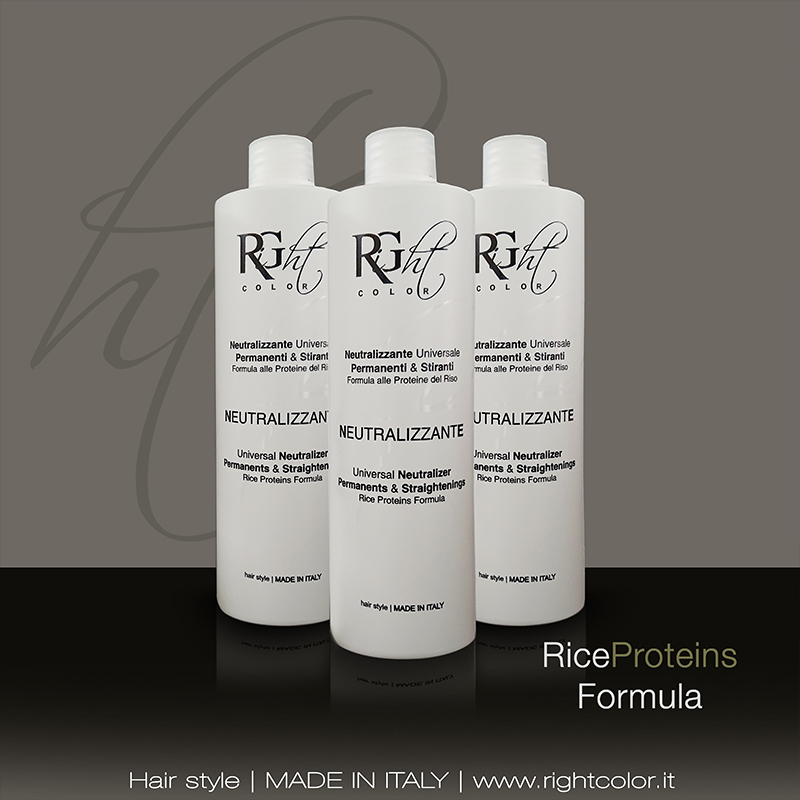 A product designed to neutralise perming and ironing processes, enriched in the formulation with rice proteins.