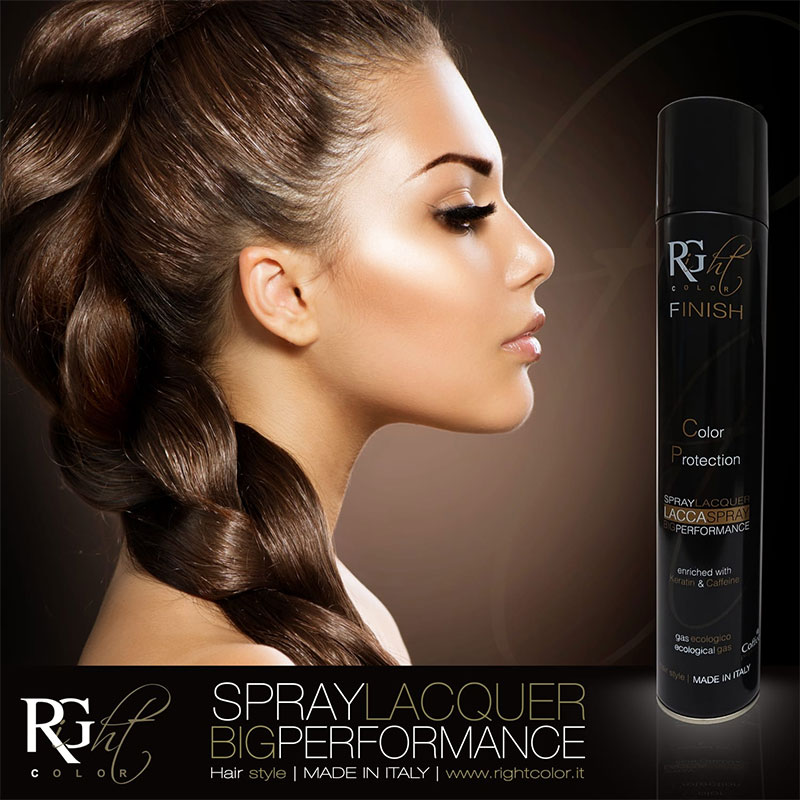 Right Color STRONG HOLD HAIR SPRAY
Has been specifically developed to model and fix even the most structured hairstyles. The innovative hair spray formula, enriched with caffeine and keratin, makes it the ideal tool to give a vigorous support that lasts all day and gives shine to the hair thanks to caffeine, without weighing it down. Moreover, keratin allows to protect the hair from external agents, reconstituting it. The result is an extremely strong fixture, but light and bright at the same time. It can be easily removed with just a few brush strokes.
Right Color STRONG HOLD MODELLING MOUSSE
Allows you to make any type of hairstyle ensuring the best result. Right Color Strong Hold Shaping Mousse sets the waves and the movement protecting the hair from heat during the drying process. Enriched with caffeine and keratin, it makes the hair strong, elastic and shiny, for an impeccable, long lasting styling and with no frizz.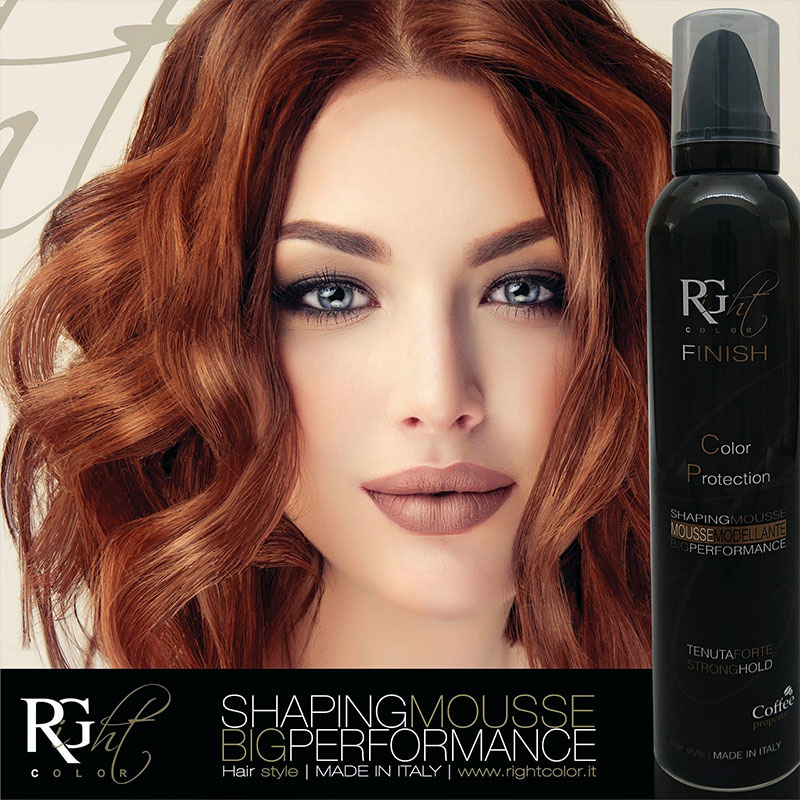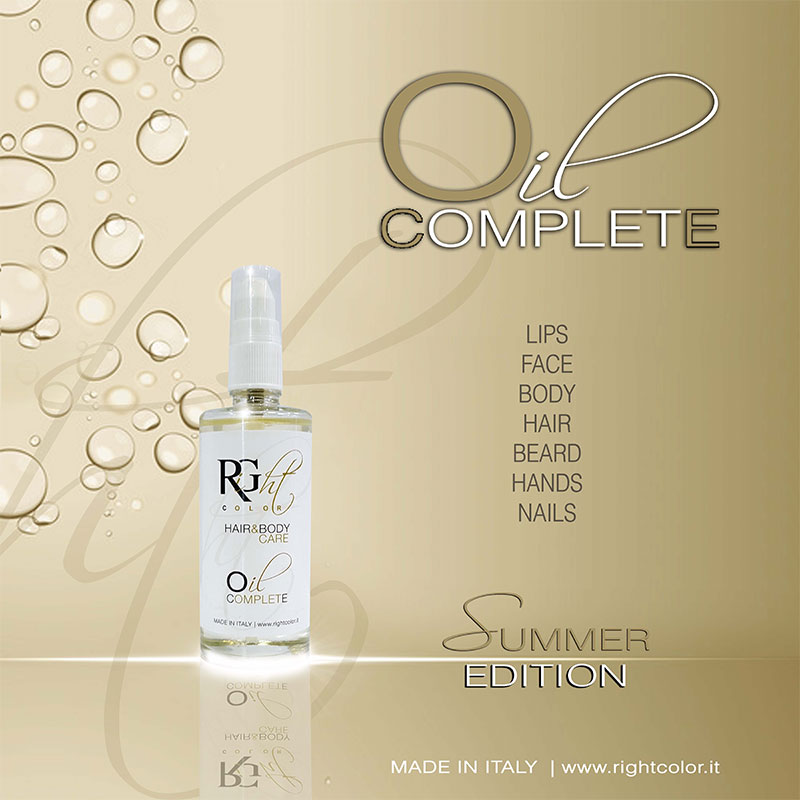 Specifically formulated to nourish and brighten the treated areas. ARGAN oil is one of the main anti-ageing ingredients thanks to its high content of antioxidant substances that combat the formation of free radicals. Can be used on hair, beard, face, lips, body, hands and nails, releasing a sweet exotic fragrance.